The Offers of your Web Agency in Bordeaux
Our Packs for Creating Your Website
Our packs allow you to understand our rates and the associated services for the creation of your website at a glance ! However, be aware that we can easily establish a customized quote. We want our service to be of high quality with The best possible price : Check the prices "of the market" on this interesting article and come back and see us ! To get an idea, here are some price ranges :
Showcase website, to introduce yourself : from 600€ to 1500€,
Site d'e-commerce, community or directory : from 800€ to 2500€,
Maintenance and modifications : From 50€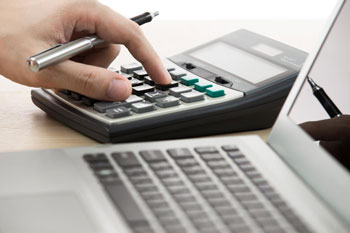 ---
Pro Website
600€
Ask for
Domain name & Hosting
Management and renewal of the domain name provided by us and hosting on a dedicated server (Linux) of last generation.
Webdesign
We propose you the creation of a standard logo (or the integration of yours if it already exists) and integrate the provision of a series of 10 to 15 HD images to illustrate your site.
Contents
We can draft texts based on existing documents where appropriate. Writing is optimizing for SEO.
SEO
Your site will be shown on Google, we are attentive to the presence of the keywords on your site and carry out correct markup for a good presence in Google on your keywords.
E-Commerce Website
800€
Ask for
Include
In addition to the options below, all the services offered in the 'Site Pro' offer are included in our proposal 'E-Commerce'.
Plateform
Depending on your objectives and the ambitions of your E-Commerce activity, we will propose you a site realized in WordPress (Woo-Commerce) or Prestashop ; These systems are robust, proven and reputable.
Article managment
You can add as many products, declinations and categories as you want, there is no limit !
Payment and Shipping
You can propose payment methods of your choice (credit card, paypal, check, bank transfer ...) and the mode and the delivery costs adapt to your situation
Premium Website
1500€
Ask for
Include
In addition to the options below, all the services offered in the 'Site Pro' offer are included in our proposal 'E-Commerce'.
Webdesign
An experienced graphic designer contacts you to define your identity, logo and graphic chart. It contributes to the graphic integration on your website and allows to obtain a unique design.
PRO SEO
We put in place additional operations to improve your SEO: optimization of the speed, SEO URL, markup of the images...
Multilingual
Improve access to your content by benefiting from a multilingual website! Your users can switch to the language of their choice with just one click !
SEO
Is your website lacking visibility? Our web agency can help you to progress in SEO, today indispensable to your prospecting...
SEO Audit
150€
Ask for
Let's make the point
To enable us to define an optimal strategy with you, we propose to you a preliminary audit which will indicate the relevant operations in order of priorities for your project.
"On Page" SEO
250€
Ask for
Improving Your Site
These are the most important operations : optimize your site for better referencing. Speed, tags, keywords, compression, URL, images...
"Off Page" SEO
250€
Ask for
Links Campaign
An important criterion in SEO of a website is to have "external" links of quality that point to your site, we will implement this strategy.
The Maintenance
Whether we have realized your website or not, we can ensure maintenance operations to ensure its perenniality !
Recast
600€
Ask for
A new site
Want to change site or change its architecture and / or design ? Of course, you do not want to lose your content...We will simply modernize your website.
3h Pack
120€
Ask for
Update Operations
For your current operations throughout the year, benefit from a adapted package from which we will deduct the operations carried out (updating of images, tariffs, new page...)
5h Pack
180€
Ask for
Update Operations
For your current operations throughout the year, benefit from a adapted package from which we will deduct the operations carried out (updating of images, tariffs, new page...)